We are excited to announce that we will be offering specialized services at TOMORROWS Salon in Rocky River.
We are excited to bring Ultherapy to TOMORROWS, a Rocky River salon that has served clients for over 30 years, and are celebrating with a launch party and raffle on Wednesday, December 3rd.
In addition to Ultherapy, Dr. Mikula will be offering a variety of cosmetic services including dermal fillers from Belotero and Radiesse.
Her experience as a dental professional has led her to the field of cosmetic facial treatment techniques, and the results have been terrific!
Dr. Mikula's patients love that she can offer this variety in her practice, and she is delighted to share her experience and expertise with the salon professionals at TOMORROWS.
To kick off this partnership, we are having an educational event and party on Wednesday, December 3rd at 6pm at TOMORROWS Salon.
RAFFLE DRAWING! We will be holding a raffle to win free Ultherapy for specific Treatment Zones (for instance eyes or neck) valued at $500 each. Raffle tickets are available in advance of the event in our office or at TOMORROWS Salon, located in Beachcliff Market Square at 19300 Detroit Road, Rocky River.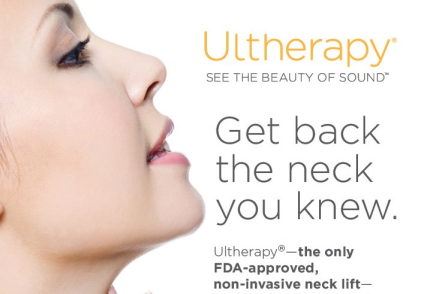 Pick up your Raffle Tickets at our office or TOMORROWS Salon today! We hope you will join us for this event.