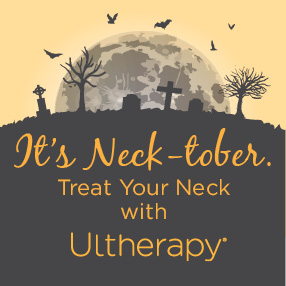 It's no trick! If you're noticing the scary signs of aging on your neck, fear not!
Tighten up that sagging skin with treatment by Ultherapy, the only FDA cleared non-invasive lift for your neck.
Treat yourself this October to an Ultherapy skin lifting treatment and get natural results that appear over 2-3 months while new collagen is produced within the skin.
Don't miss out on Neck-tober! Call 440-871-7170 today to schedule your Ultherapy appointment.