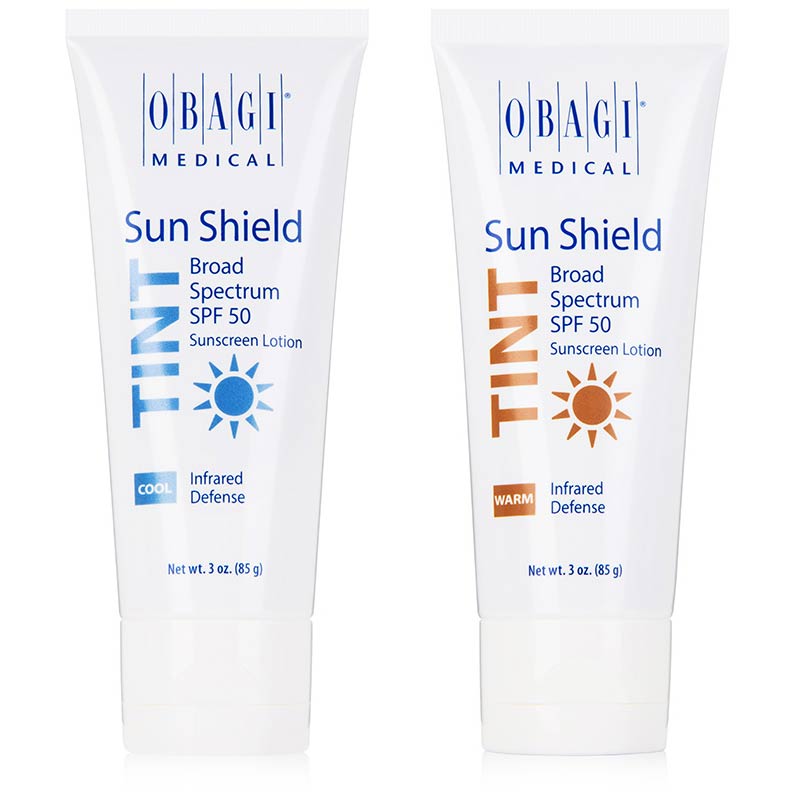 You've been searching for a sunscreen that gives you a brilliant glow while protecting you from the sun's harmful UV rays. We've got it.
We are very excited to introduce two new Obagi sunscreens: Sun Shield Tint Broad Spectrum SPF 50, available in Cool and Warm shades.
Sun Shield Tint provides protection against UVA and UVB rays plus infrared (IR) defense to help reduce heat-derived free radicals. Here are some additional features of this tinted sunscreen:
Includes a combination of mineral and physical sunscreen ingredients
Available in Cool and Warm tints for different skin tones
Cool: paler complexion with bluish, red, or pink undertones
Warm: darker complexion with yellowish, golden, or olive skin undertones
Hypoallergenic and dermatologist tested
Sheer and fragrance free
Sun Shield Tint is recommended by the Skin Cancer Foundation as an effective broad spectrum sunscreen. 
We invite you to visit our office to let us help you discover which shade is right for you!
---