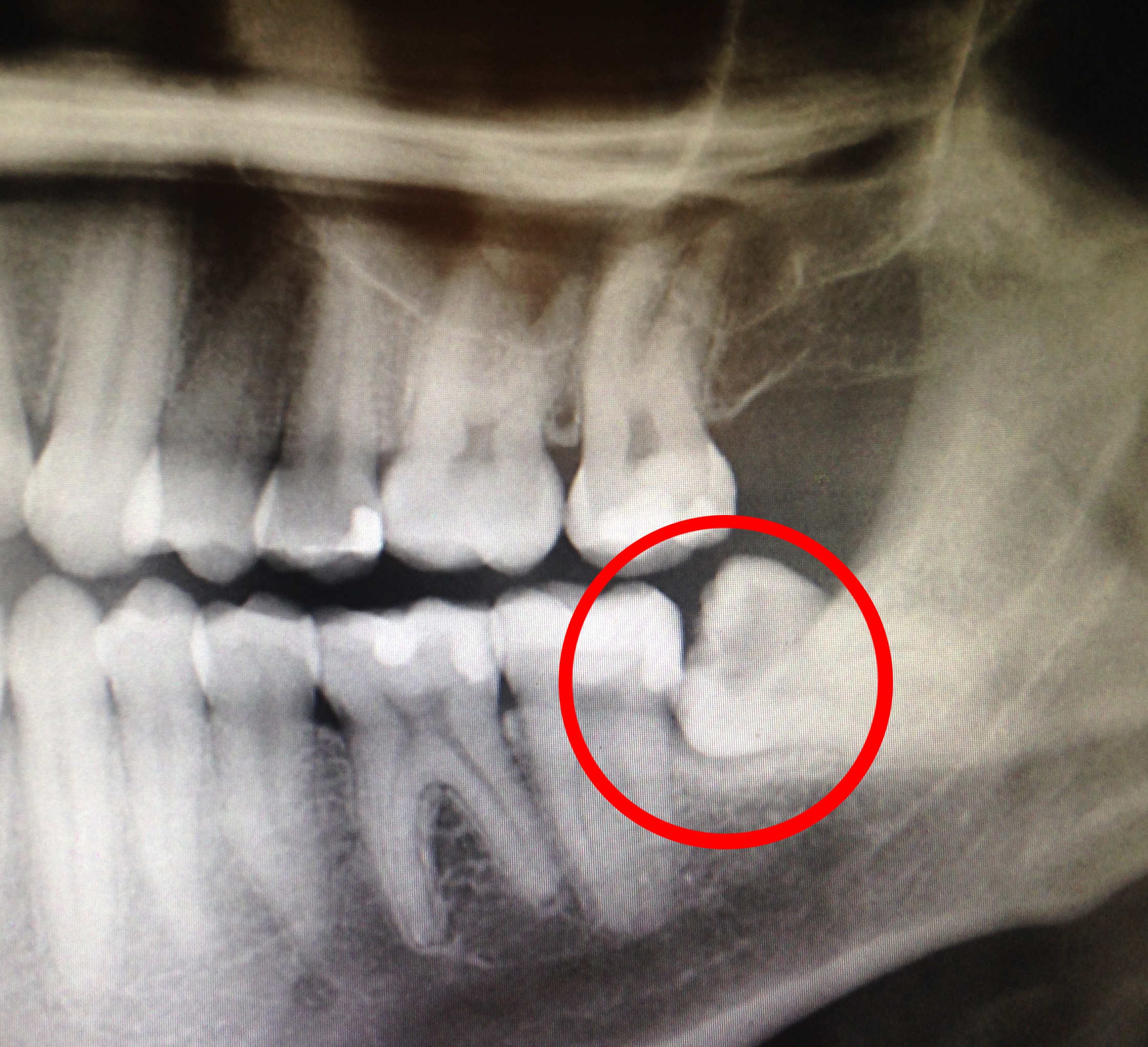 A wisdom tooth left unaddressed has impacted into the jaw and causing problems in the surrounding teeth.
Even in our thirties our wisdom teeth can often require extraction, and pain isn't always an indicator of a problem.
I see it all the time, many patients wait until they feel pain or discomfort before scheduling a visit. Our office can share a wealth of stories about how waiting for a problem to arise can make the issue even worse.
It is vital to schedule regular appointments for cleanings and x-rays to ensure your wisdom teeth are not creating harmful problems beyond what you might feel on a daily basis. Do not wait until they are bothering you.
Often, wisdom teeth create cupping, which can be extremely damaging and require immediate extraction. It is important to take quick action to prevent this issue.
Call us today to make sure your wisdom teeth are not causing damage under the surface. Just because it doesn't hurt, doesn't mean there isn't a problem!
---