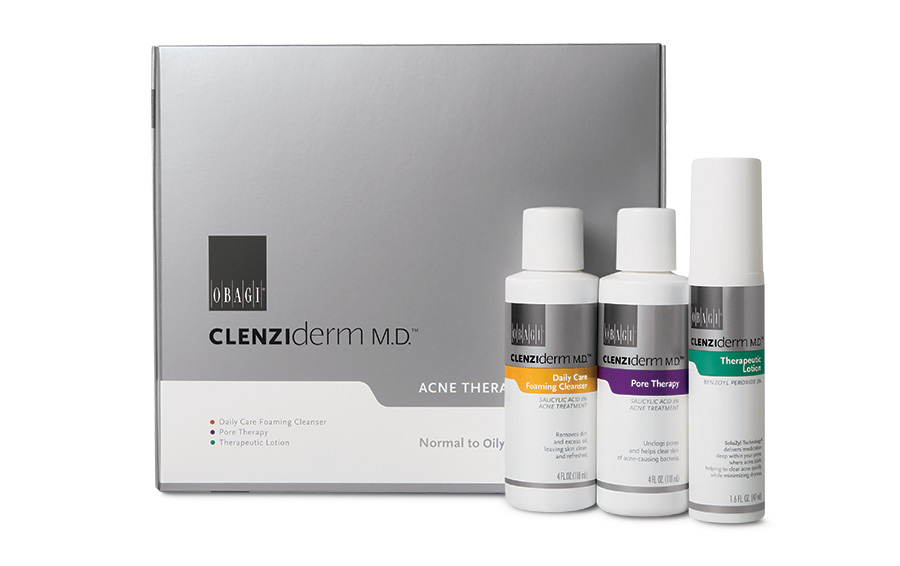 We'd like to help you get the clear, beautiful skin you have always dreamed of.
Clear your acne from the inside out with the CLENZIderm M.D. System, an award-winning, three-step acne treatment that reduces acne in as little as one week.
This uniquely formulated therapeutic system helps control mild to moderate acne and is a highly effective, yet tolerable system.
Don't give up on tackling acne. Contact us today to see if the CLENZIderm M.D. system is right for you.
---