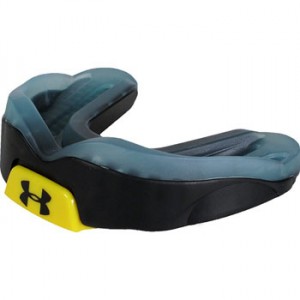 Under Armour ArmourShield mouth guards are far more protective then ones purchased at drug stores (typically placed in hot water to form).
As a dental professional, I am very concerned about middle and high school athletes' teeth during sporting competitions.
Even students with the best dental habits can endure a dental injury that could cause problems for years to come.
Our practice believes that safety and prevention are the best ways to avoid sports-related mouth injuries.
We are able to make a special purchase for Under Armour ArmourShield™ Mouthguard for your middle and high school athletes that includes a free, in-office fitting so you'll feel comfortable knowing that your child's teeth are properly protected.
Each mouthguard costs $20 with $10 going back to the boosters of the student's high school and middle school. These mouth guards are also available in a variety colors to match school colors.
If you are interested in introducing your program to your school, please contact us today!
My practice strives to provide our patients with the absolute best dental care.  We pride ourselves on being compassionate and listening to individual needs, especially those of our children.